When asked about your memories of your first trip, it could be anywhere, you are immediately reminded of the beautiful places you visited, the fun things you did, the good food and good company, etc. . I too have a lot to say about all these categories, since my very first trip to Goa. And God knows I have a lot to say. But never in a million years would I have imagined that the central memory I would bring back from my first trip to Goa would be of a story of people pouring hot oil down a hole in a fort. Before confusing you any further, let me tell you that I made memories with Reis Magos and exactly how I wanted.


Before we get to the oily part of the story, let's get to know Reis Magos.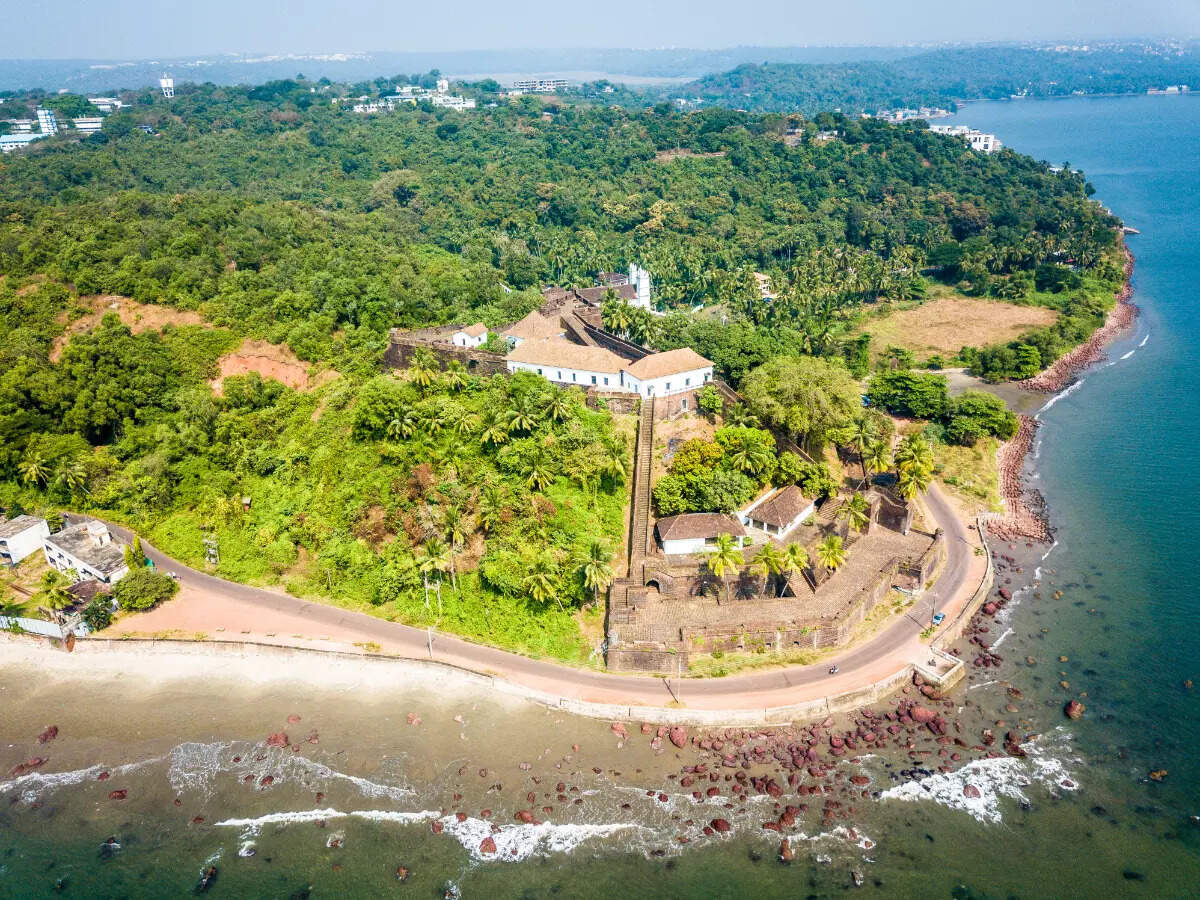 Reis Magos, located about eight kilometers from the capital Panjim, is a village on the banks of the Mandovi River in Bardez. My first impression of Reis Magos… A very nice drive from Panjim takes you through narrow roads, easy traffic, a house or two here and there, lots of roadside places where you can get coconut water refreshing and a view to die for.
Before my eyes there is the beautiful view of the Mandovi River and a short distance away is at an altitude, Reis Magos Fort. A short uphill walk took us to the beautiful fort overlooking the river. I was told that the fort was an important part of the history of Goa.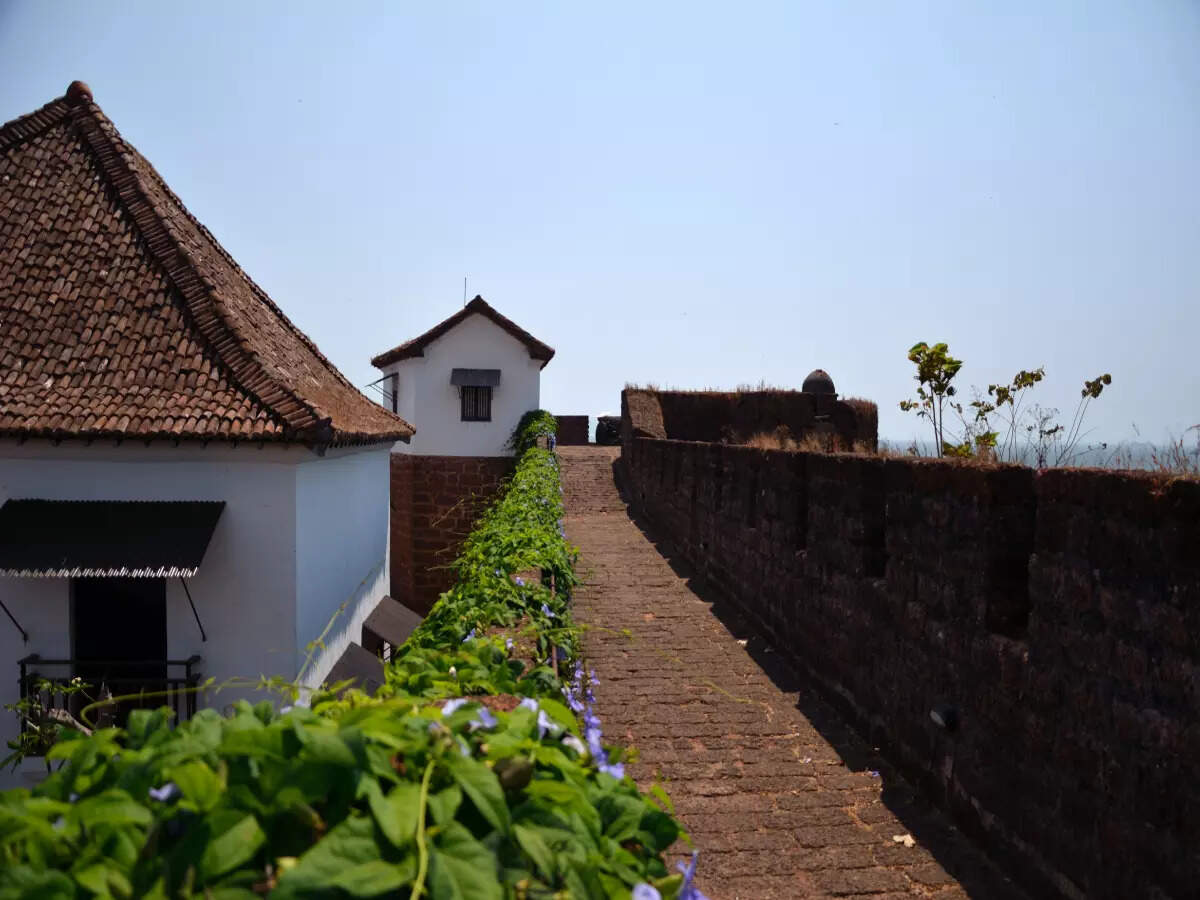 Built in 1551, by the Portuguese, the fort was also a prison. Upon entering Fort Reis Magos, one can still see these tiny cells where prisoners of war were once held. I peeked inside one; I can't say I liked this room with a view.
After further exploration of the fort, we came to an upstairs room with holes in the floor through which the entrance could be seen. I thought, funny they didn't fix the hole. And as if reading my mind, my guide/friend told me how the soldiers poured hot oil into those holes on whoever was there. Enemies, I sadly hoped they were enemies. I have no way of telling if the story I was told that afternoon contained any shred of truth, but yes, it is the central memory I brought back from my first trip to Goa .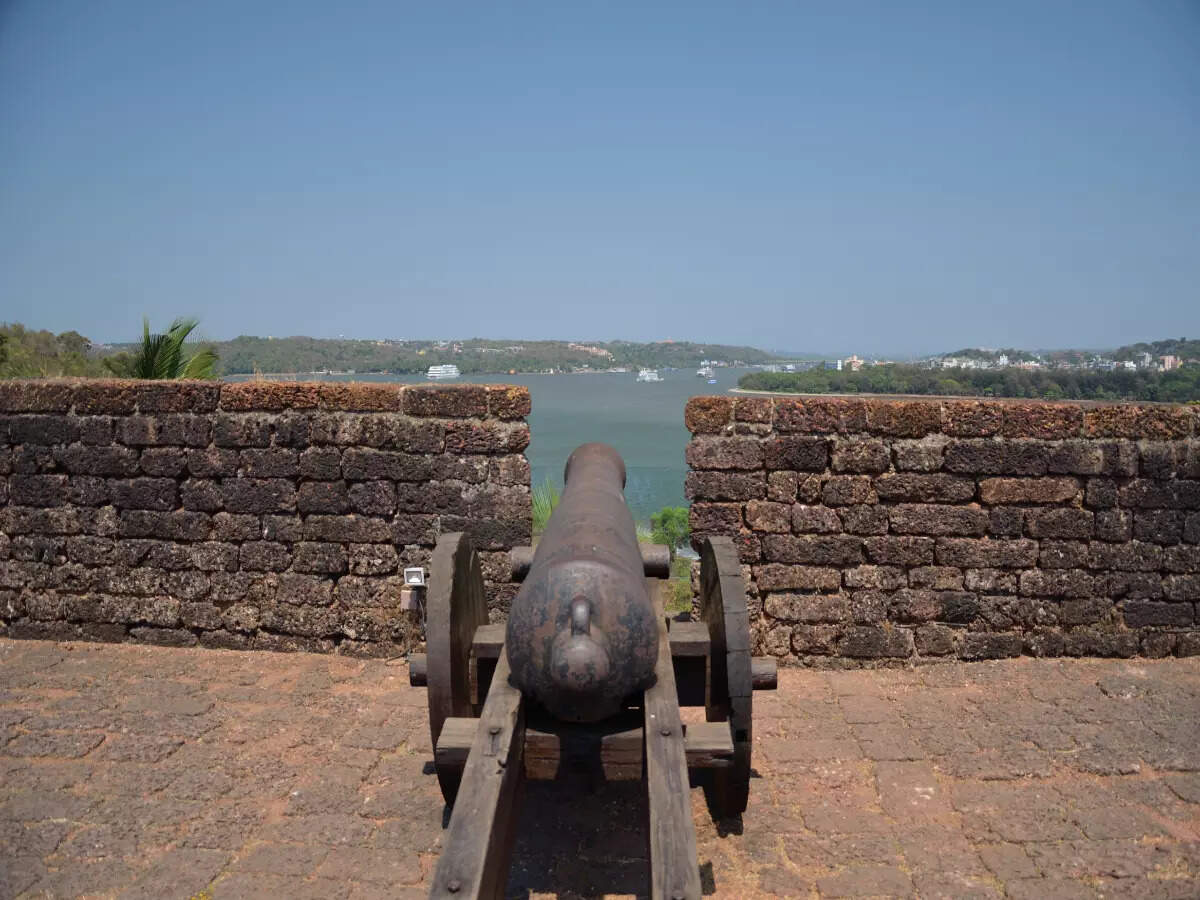 Reis Magos was surprisingly in very good condition. And that, I was told, was because the fort had undergone extensive repair work. This accounted for a clean coat of paint and a very well maintained fort complex. The top of the fort had small rooms, and outside these rooms were cannons.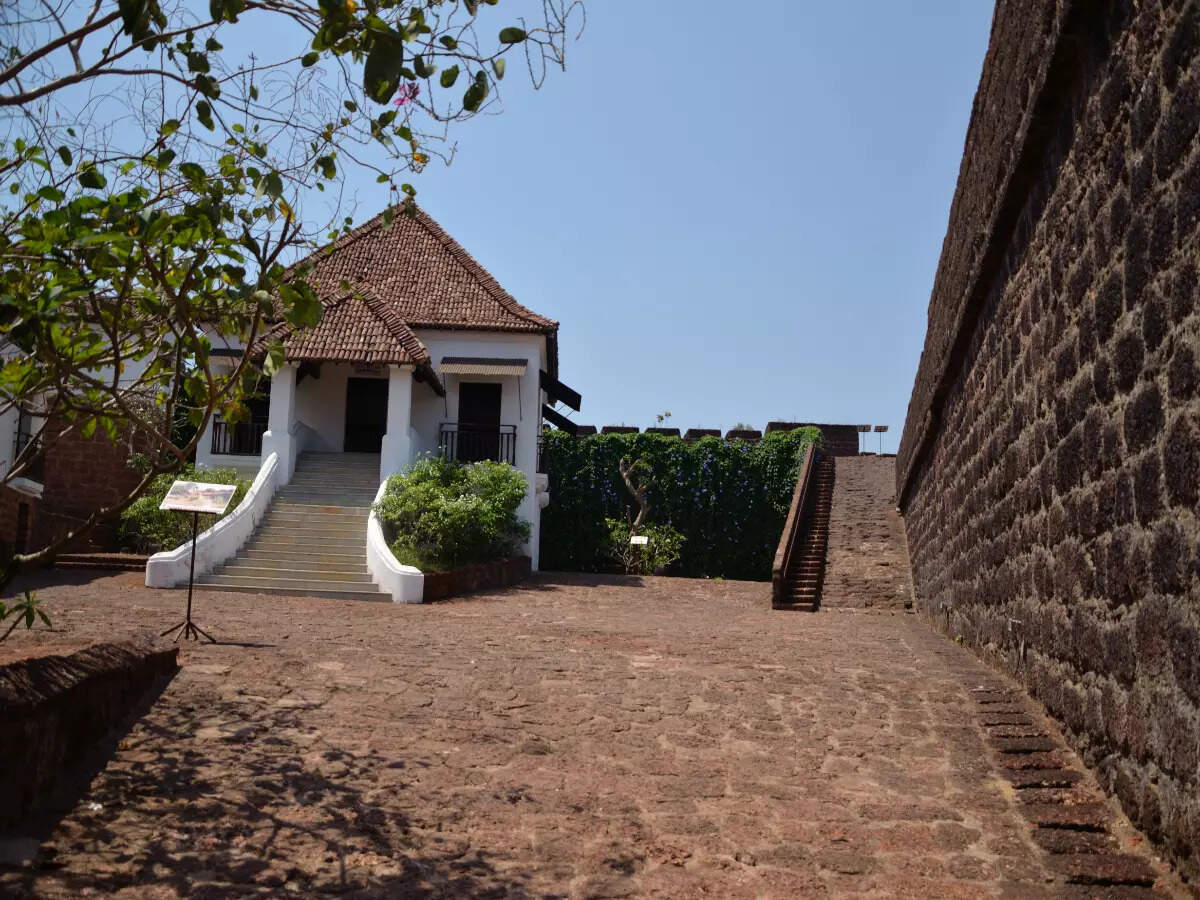 A look at the ramparts of the fort, one can still understand how Fort Reis Magos was an important line of defense once upon a time. It started as the armed outpost of Adil Shah and became an important Portuguese fort until it was no longer used as such. It was then turned into a prison and was used as such until 1993.
Now the fort is a cultural center, and a very popular one at that. Visitors can bring back fun souvenirs from their visit to the fort. I brought back memories of Mario Miranda from my visit to Fort Reis Magos, for reasons I cannot explain.
What are the timings for Reis Magos Fort in Goa?
Fort Reis Magos is open daily from 9:30 a.m. to 5:00 p.m.
Is there an entrance fee for Reis Magos Fort?
Entrance fees for Reis Magos Fort are INR 50 per person for adults, 25 per person for students.
What other attractions are there in Bardez, Goa?
The Reis Magos Church is another great tourist attraction in Bardez other than Fort Reis Magos.