When they say Old is Gold, I can't help but agree because then my love for museums and all things old comes alive. This love for ancient things brought me many years ago to one of India's grandest museums – the Albert Hall Museum in Jaipur, Rajasthan.


Opened to the public as a museum in 1887, the Albert Hall Museum is the oldest museum in Jaipur. The 135-year-old museum is located in the Ram Niwas Garden, and if you travel around the city, one way or another, you will come across this museum. You won't miss this museum because it's less than a 10-minute walk from the Hawa Mahal, where the street ends. The Albert Hall Museum is also called the Central Government Museum.
The grand architecture of the museum will take your breath away. Built in the Indo-Saracenic architectural style, the museum was designed by Samuel Swinton Jacob, during the reign of Maharaja Ram Singh. Initially, the Maharaja wanted this structure to be a town hall. But Madho Singh II insisted that it be turned into a museum, to serve as a home to the many priceless works of art.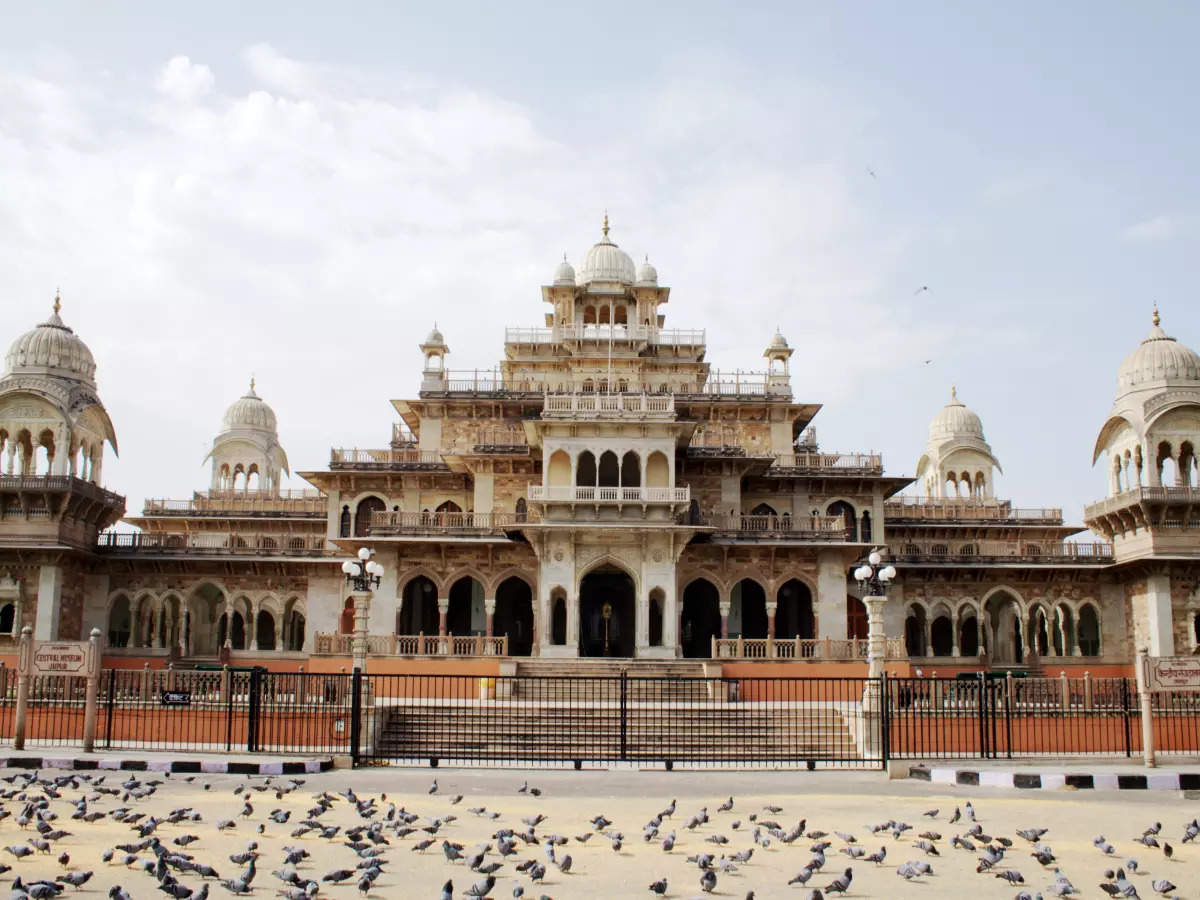 Today the museum houses some of the best works of art in Jaipur, paintings, artefacts, jewellery, carpets, metal, stone and ivory carvings.
For those interested in numismatics, the Albert Hall Museum's coin collection is no less fascinating. These coins date back to the times of the Guptas, Kushans, Delhi Sultanate, Mughals and Britons.
Did you know that the Albert Hall Museum is also one of six places in India where you can go see an Egyptian mummy? These six places are Albert Hall Museum in Jaipur, Indian Museum in Kolkata, YS Rajasekhara Reddy State Museum in Hyderabad, Chatrapati Shivaji Maharaj Vastu Sangrahalya, Mumbai, State Museum, Lucknow, and Baroda Museum and Picture Gallery, Vadodara. Here rests the mummy of Tutu, a female member of a family of priests in Egypt.
What is the State Museum of Rajasthan?
Albert Hall Museum, also known as Government Central Museum, is the state museum of Rajasthan.
When to visit the Albert Hall Museum?
The museum is open to the public from 9 a.m. to 8 p.m.
How much does entry to the Albert Hall Museum cost?
Entry for Indians costs INR 40, for Indian students INR 20, for foreigners INR 300 and for foreign students the fee is INR 150.