The administration of Jammu and Kashmir has announced the dates for the highly anticipated Amarnath Yatra for 2020. It has been decided that the 2020 pilgrimage schedule will start on June 23 and run until August 3. Said schedule was finalized at the 37th meeting of the Board of Directors. of the Sri Amarnathji Shrine Board (SASB), chaired by the Lieutenant Governor of Jammu and Kashmir, Girish Chandra Murmu.
As the Amarnath Yarth will start from June 23, the registration for it will start from April 1, 2020. The five-day trek starts from Pahalgam and continues to Amarnath Cave which is at a high elevation of 12756 feet. The 42-day yatra in South Kashmir will be a bit longer this year, compared to the 40-day long trek in 2019.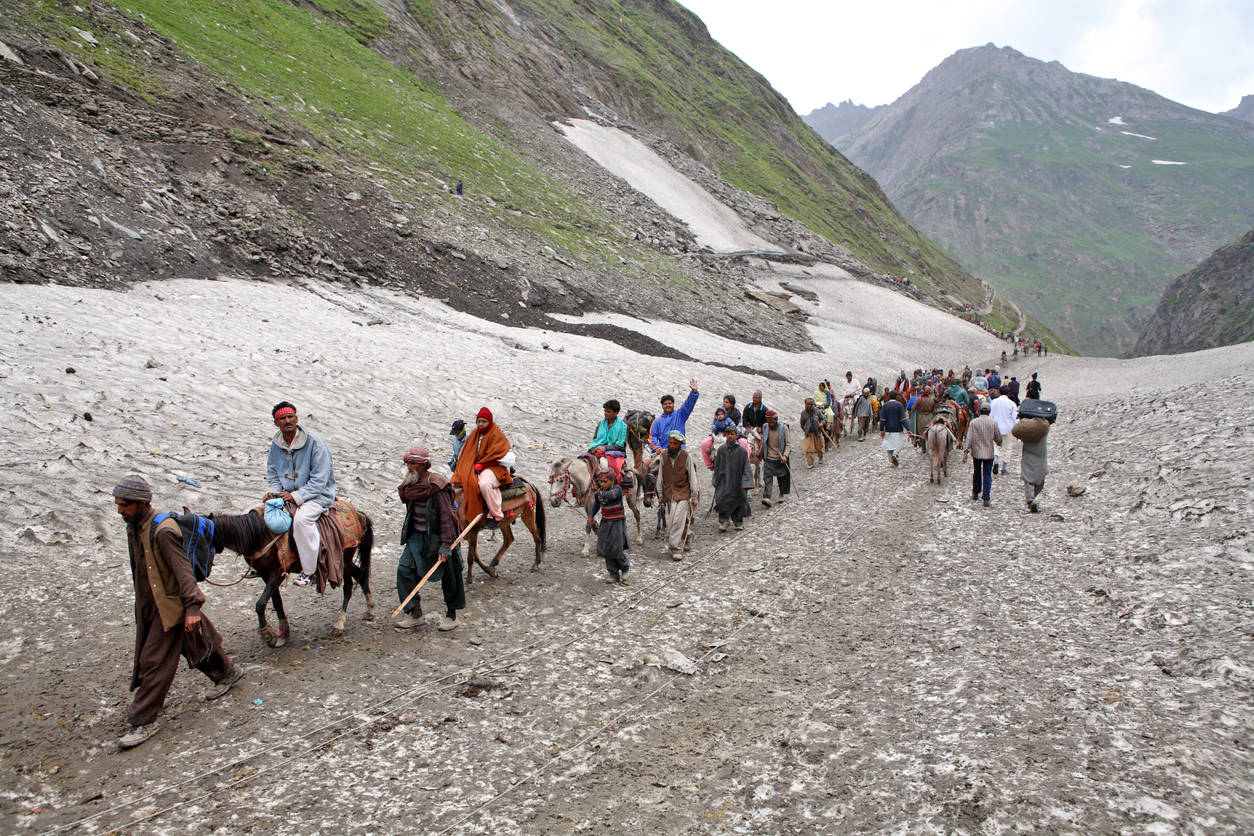 The guidelines for participating in this yatra state that anyone under the age of 13 and 75 will not be allowed to undergo this arduous pilgrimage. A spokesman for the council said instructions had also been set out to ensure that yatra and pilgrim camp routes are plastic-free.



In 2019, Jammu and Kashmir had to issue a notice asking Amarnath pilgrims and tourists to conclude their pilgrimage and leave Kashmir as soon as possible, due to an imminent terrorist threat and security concerns. And, days after the notice was issued, the Center repealed Article 370 of the Indian Constitution which stripped Jammu and Kashmir of its special status.
This year, the Amarnath Yatra Council has also decided to increase the online registration quota, following the success of the pilot project that was conducted last year for a limited number of pilgrims.