October is a good time to visit Jodhpur. Not only will there be a twinge in the air, but the city will also be buzzing with activities and visitors from all over the world for the Jodhpur RIFF 2022 from 6th to 10th October 2022. Jodhpur RIFF (Rajasthan International Folk Festival) is a annual festival of music and art recognized by UNESCO as
Popular platform for creativity and sustainability.



Read more: The coolest winter festivals to attend in India!
The International Folk Festival is here to promote traditional folk music and arts. The venue for this festival is the famous Mehrangarh Fort in Jodhpur, Rajasthan. The fort is over 600 years old and there is no better place for such an event than the iconic Palace Fort.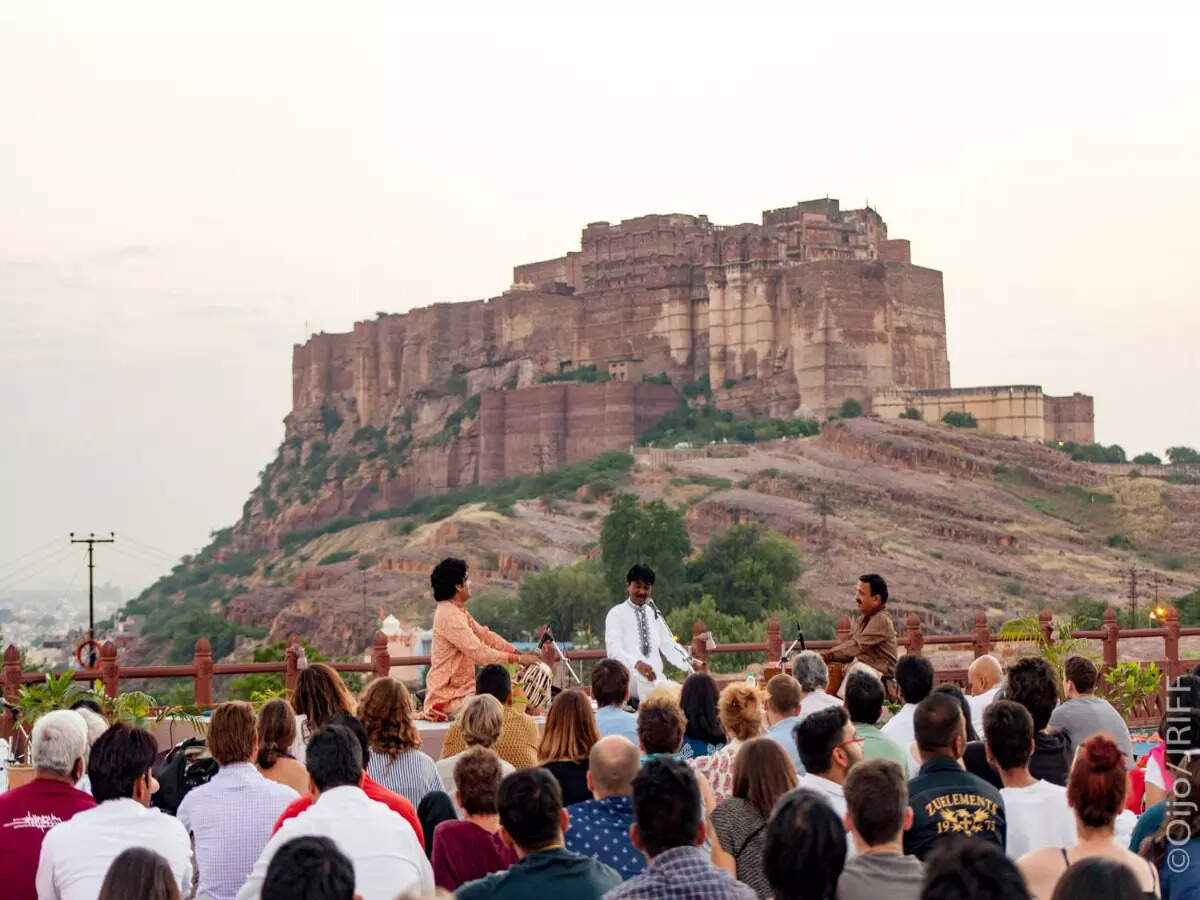 Speaking of iconic, it's no secret that HH Gaj Singh of Marwar-Jodhpur is the chief boss of Jodhpur RIFF, and Sir Mick Jagger of the iconic band
The rolling stones is the international patron of Jodhpur RIFF.
Folk artists from Rajasthan and around the world will be there to showcase their special performances. Jodhpur RIFF is not just about music, you can expect to see some fantastic shows for kids and adults alike. Folk songs and dances, instrumental performances, puppets and much more!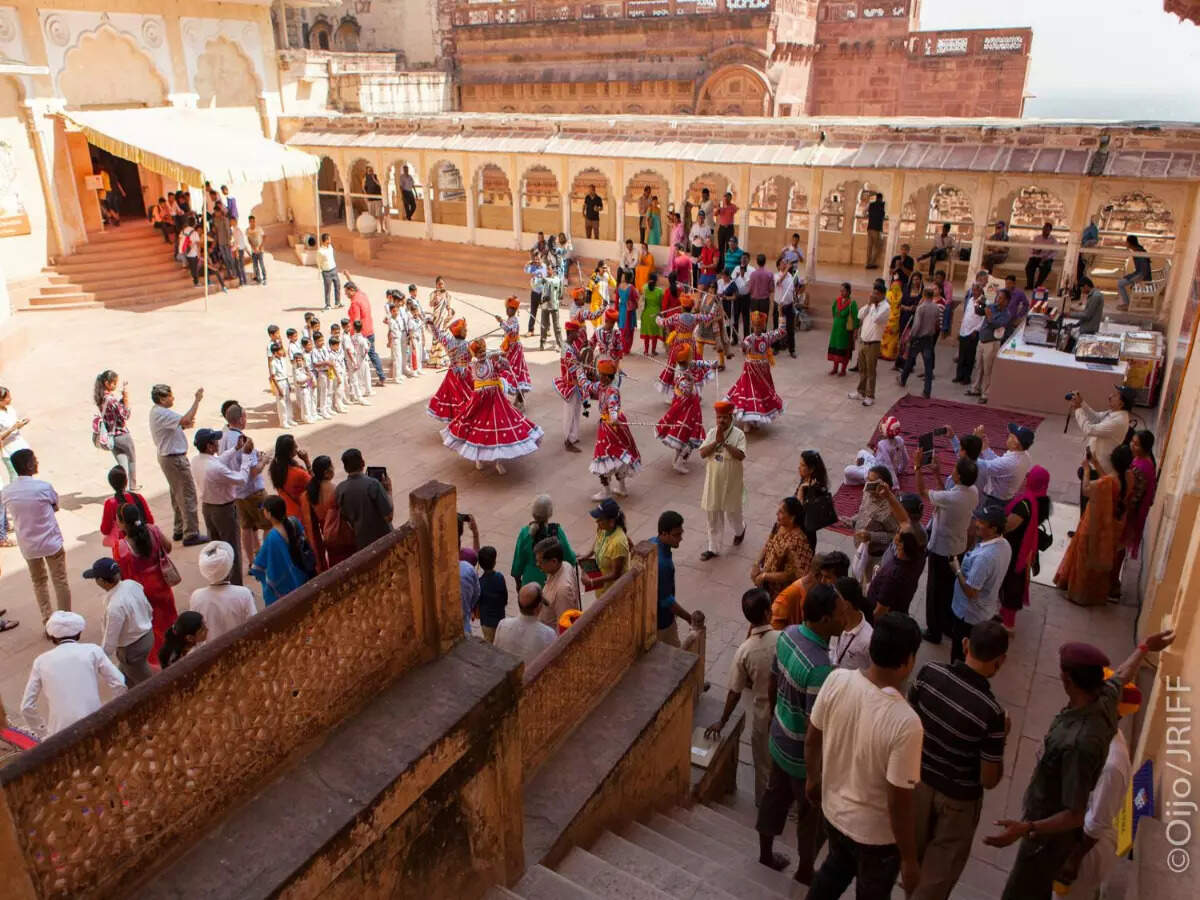 You can also expect to see folk performances from other Indian states. The charm and beauty of Mehrangarh Fort combined with the beautiful creation of folk artists, it already looks marvelous.
Here are some of the finer details of the festival:
The festival website is where you can get your passes. The Full Festival Donor Pass is priced at INR 12,500 per person. There are donor passes that one can use, which gives the pass holder access to all events during all days of the festival. The pass does not include the cost of food and beverages. The day pass is for INR 5,000 and provides access to the Mehrangarh Museum, RIFF Dawn Concert, In Residence and events after 5:00 PM on the day the pass is purchased for.
The festival will start on the morning of October 6, from 8:30 a.m. to 1:00 p.m. at Veer Durga Das Memorial Park, Masuriya Pahadi. This event is reserved for schools and by invitation only. Shows like
kathputli (string puppets),
dark Dance,
katchchi ghodi – a traditional dance of the mannequins-horses,
Langa Music,
Rajasthani Circus, Terah Taaliand many more are scheduled for the day.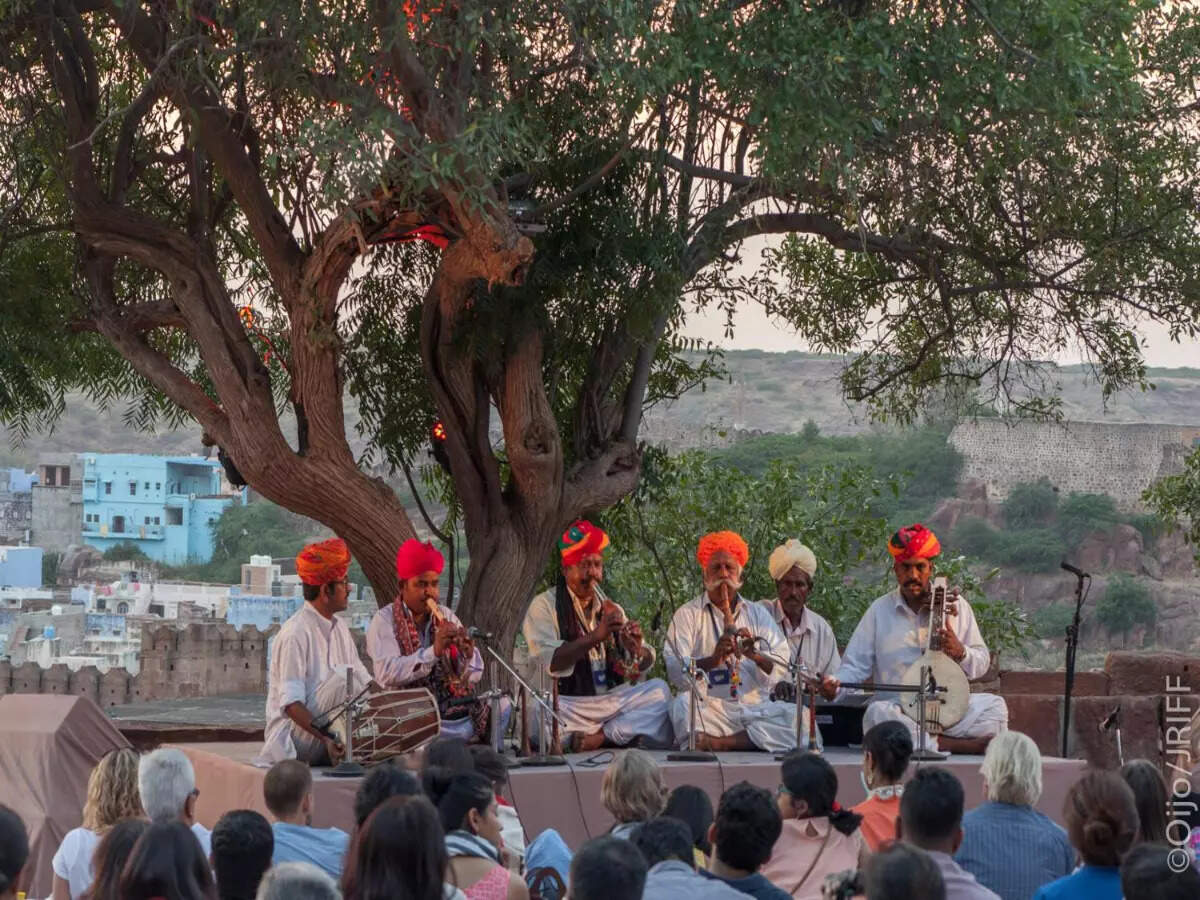 The City Concert opening night from 7:30 p.m. to 9:30 p.m. is open and free for all. In addition to traditional artists from Rajasthan, the concert will see artists perform special acts from the Balkans and the Middle East region.
For dawn events on days 2, 3, 4 and 5 (last event of the festival), if you don't have a donor or day pass, you can get a ticket for the dawn event only for INR 200. On October 7th and 8th, Jodhpur RIFF, for the first time, will feature traditional indigenous Khasi (Meghalaya) folk music.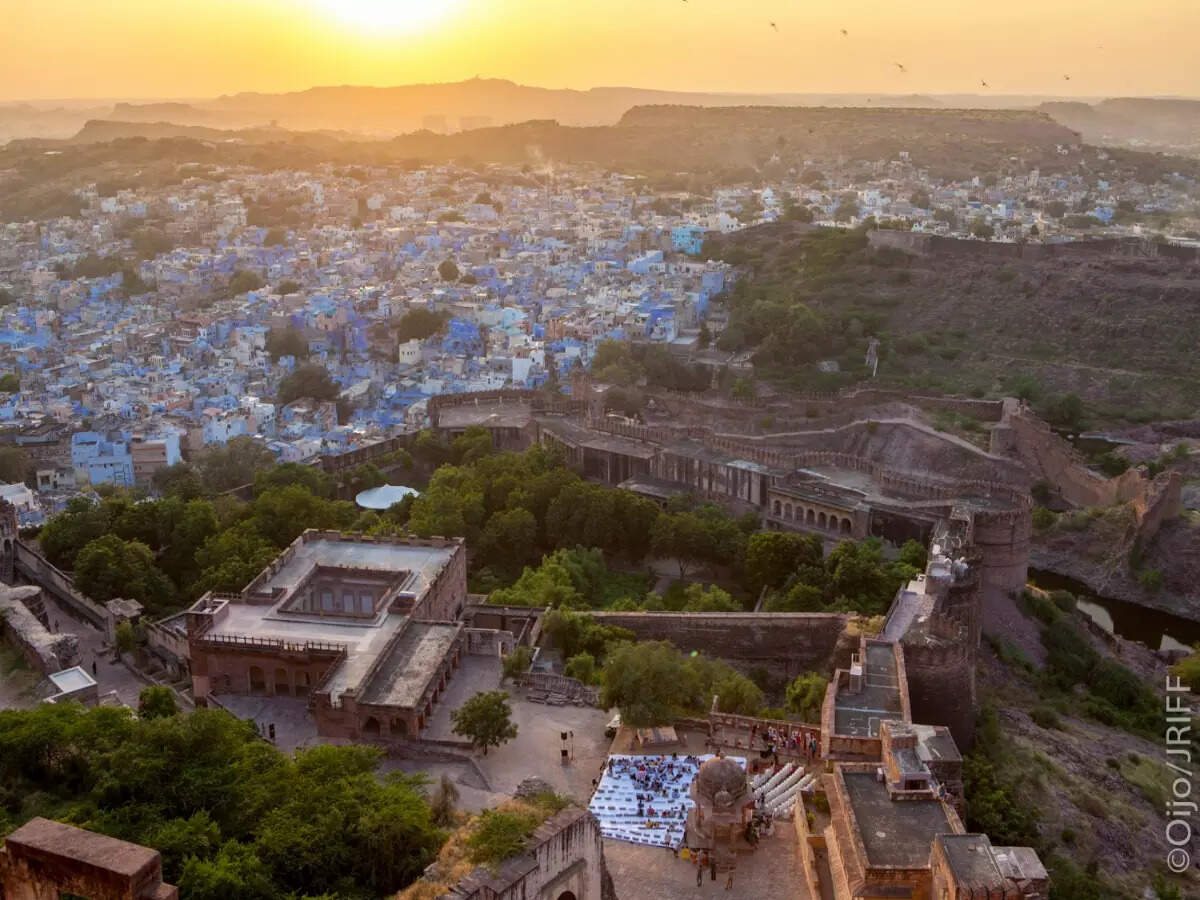 Folk performances, interesting interactive sessions, one-day museum tours, free guided walks in the Rao Jodha Desert Park after each concert at dawn, are just some of the interesting things apart from the mesmerizing folk performances that can be expected from the festival. For more information, visit the festival website.
Also, any digital or analog, professional or semi-professional photography, videography and recording are strictly prohibited. Video cameras, recording devices and flash photography are not permitted in Jodhpur RIFF events and venues. Children under 12 are allowed to enter for free. Proof of age may be requested.
When is Jodhpur RIFF?
Jodhpur RIFF is from 6th to 10th October.
What is the location of Jodhpur RIFF?
Jodhpur RIFF will be held at several venues in and around Mehrangarh Fort in Jodhpur.
Who can attend RIFF Jodhpur?
Anyone with even tickets and passes can attend the Jodhpur RIFF. Tickets and passes range from INR 200 to INR 12,500, depending on the event one wishes to attend.