Consider hotels in Goa near the beach. You can always go to the balcony of your hotel room to watch the sea. At dawn and dusk, you can watch the sunrise and sunset. You can always access the beach at any time of the day. Staying in a hotel in Goa with a sea view is as romantic as it gets. Below we have selected five tourist properties that you can consider for your beachside stay in Goa.
Whispering Palms Beach Resort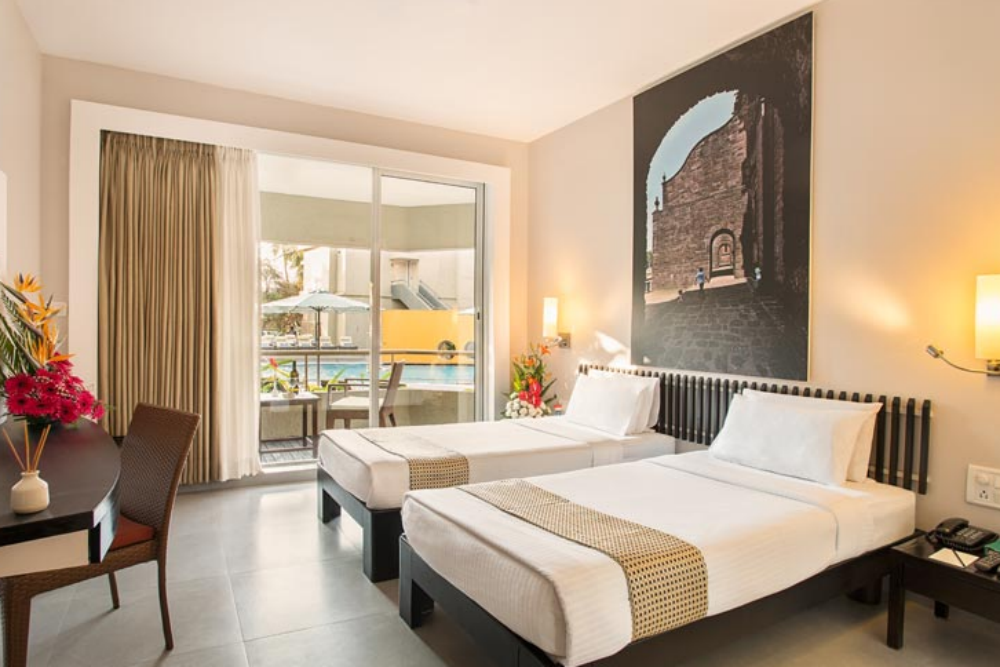 Set amidst beautiful gardens, Whispering Palms Beach Resort is a pretty hotel in Goa near the sea. It has comfortable rooms fitted with French windows, artistic decor, balconies and terraces. All rooms have free Wi-Fi and other amenities such as tea/coffee makers etc. A delicious breakfast is served free of charge to guests, and there are bars, restaurants (poolside and buffet-style) within the resort. An outdoor pool, fitness center, and entertainment areas are other added features. In addition, children aged 5 and under are allowed to stay free with their adult guardians.
Search Beleza By The Beach Resort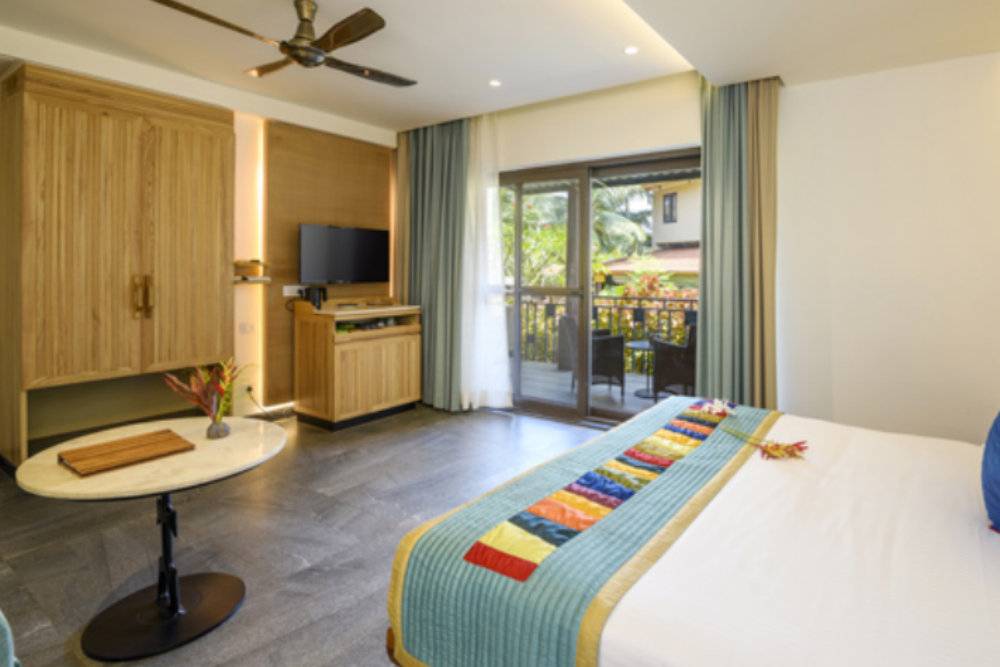 A cozy hotel located opposite the beach in Goa, Beleza is a stylish property offering villa-style blocks for its guests. The rooms are colorful and have a shared kitchenette and living room. In addition, the hotel also provides security lockers, DVD/CD players and other amenities for a comfortable stay. A complimentary breakfast is served to guests. An on-site all-day restaurant and bar, outdoor pool, gym and spa, kids' playground, and easy beach access are other notable features at this property. Paradise Village Beach Resort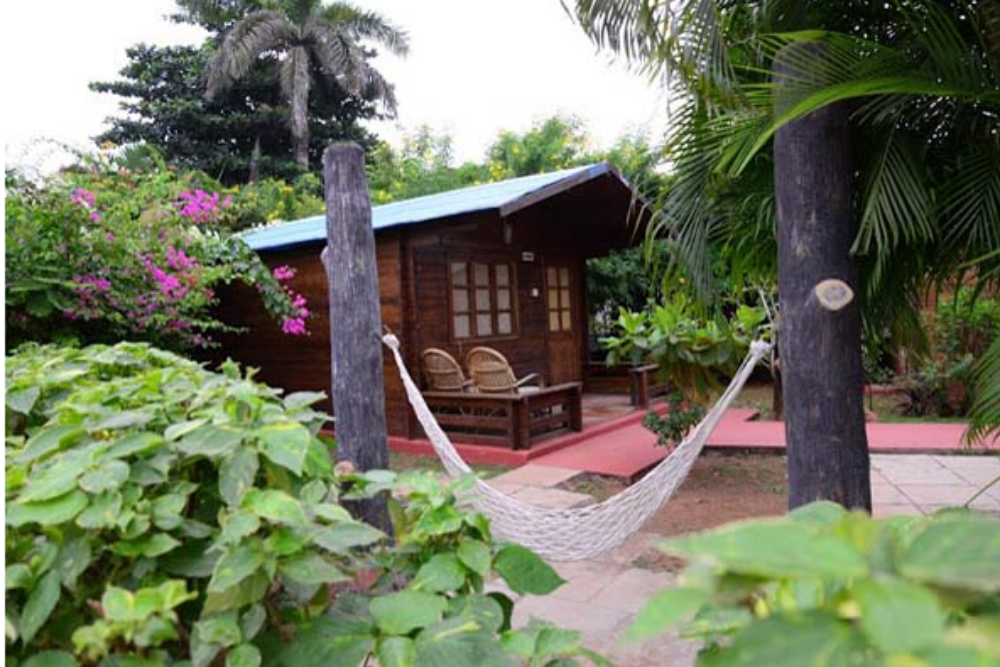 This heavenly resort is set amidst landscaped gardens along the Arabian Sea. It offers modern rooms with free internet access, a seating area and other amenities. Children under 4 years old are allowed to stay free with adult guardians. Other resort amenities include an outdoor pool, badminton court, mini golf, nightclub, massage area, casual restaurant, karaoke bar, among others.
La Cabana Beach & Spa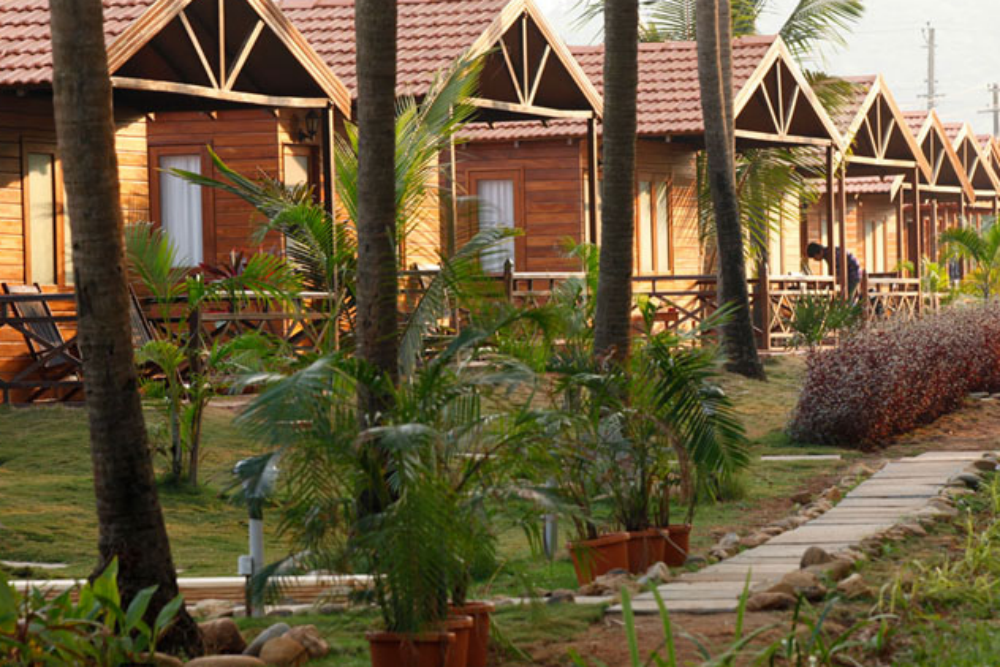 Located next to Ashvem Beach in Goa, this laid-back resort offers cottages, tents and villas. The tents are spacious and equipped with free internet connection, flat-screen TV, air conditioning and covered terraces. On the other hand, the cottages and villas have wood paneling and sea views respectively. Guests can enjoy a free breakfast during their stay, and there is an outdoor pool, a cabana-style restaurant, a buffet restaurant , cafe, spa and yoga room etc. for a pleasant stay.
Varanda Do Mar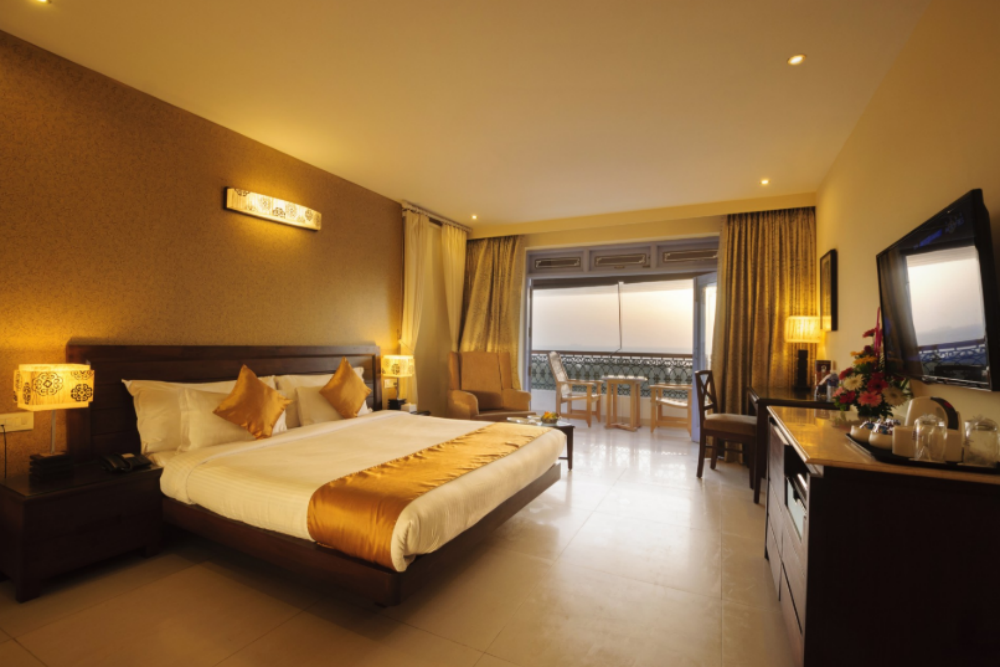 A lavish hotel set in a modern tower facing the Arabian Sea, Varanda Do Mar Hotel is located close to Miramar Beach and other tourist spots. It has spacious rooms furnished with Burmese teawood, and the balconies offer pleasant sea views. Some upgraded rooms have dining areas and sea views. free internet connection and other basic amenities. The hotel has an outdoor plunge pool and an international restaurant with a cocktail bar. There is a banquet on the roof to offer more comfort to the most demanding customers.