Traveling with family and friends has almost become obsolete with the COVID-19 pandemic hanging over our heads, much like that uninvited guest refusing to go out. But life must go on and travel too.


When India finally introduced caravan tourism, it made traveling with friends and family possible again. And what a relief that was. Instead of being stuck with them inside, why not outside and most likely, with better views.
Motorhomes and motorhomes have been around in the West for as long as anyone can remember. This is when you travel at your own pace and also travel with your accommodation. How cool is that? No worries about booking a room, wherever you need to stop for the night.
If this pandemic has taught us anything, it's the importance of maintaining safety and health measures. Here the caravans fit perfectly. No more getting in touch with half the world, no more traveling in overcrowded modes of transport and no more rushing at the last minute to buy tickets for the destination of your choice. With caravans, you control everything.
A great step towards promoting state tourism, Kerala Tourism has opened its first caravan park in Vagamon with very good results. The caravan is a perfect choice for a quick and hassle-free trip to hill stations, a very good option for those interested in ecotourism, adventure and slow-paced travel.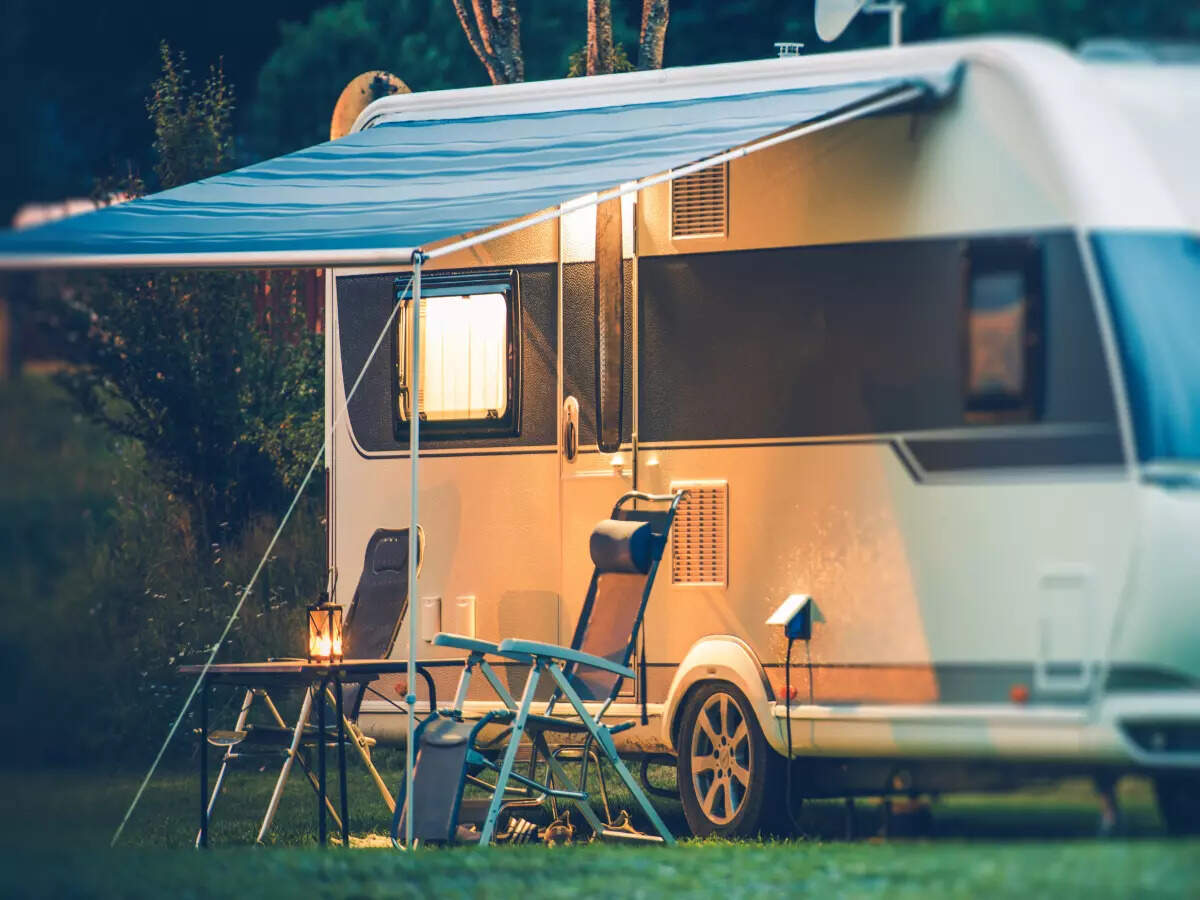 It's a delicious idea, if only it can become a trend. India is slowly opening up to it, but there are also hurdles such as the Automotive Research Association of India permits required to convert a vehicle into a caravan, circulation permits, inadequate caravan parks, to name a few. name a few.
Seeing how useful it will be to travel to places where there aren't many hotels, to remote areas where access by public transport is an issue, caravans may be the next best thing to try. Flexibility. It is a very important thing that a caravan brings with it.
Currently, states such as Kerala, Maharashtra, Goa, Karnataka, Delhi and Himachal Pradesh support caravan tours. From caravan parks to tour operators who hire out caravans, although the idea hasn't reached many people, we are reassured to know that caravanning is also an option.
Caravan tourism takes driving holidays up a notch.
Where can I rent caravans?
There are caravan tour providers like Luxe Camper, Wacation on Wheels, Motorhome Adventures, Camper Trails, Trippy Wheels, Camping Co., Green Dot Expeditions, Caravan Tours (Kochi), FunDay Tours and Travels Pvt Ltd, to name a few. name a few.
Is caravan tourism popular in India?
Slowly and steadily, Indian travelers are catching up with caravan tourism. States like Kerala, Karnataka, Maharashtra and Goa have seen a very good response to caravan tourism.
Can I book Kerala Tourism caravan tours?
Yes. It can be booked through accredited tour operators in the state.