Also including our expert advice on the highlights of the Dubai Shopping Festival
One of the most anticipated activities of Indians is a winter family vacation. The perfect way to usher in the New Year, here's a healthy week-long itinerary for a trip to Dubai during the Dubai Shopping Festival.
Are you looking for the perfect destination to celebrate the New Year and enjoy a good balance between travel and relaxation? Look no further! Plan a week-long Dubai vacation right around the Dubai Shopping Festival now (running until January 30, 2022).
Day 1: For beach lovers
Your first day in Dubai must be impressive with its unparalleled hospitality and comfort. Start your trip by visiting famous Dubai beaches, such as Kite Beach, Black Palace Beach (Al Sufouh Beach), Al Mamzar Beach Park, La Mer. You can experience the style of idyllic beach life in front of the Jumeirah Beach Residences and savor the local and global cuisines that surround them. From kite surfing to kite beach, parasailing, jet skiing, fly fishing, diving, wakeboarding, windsurfing, there is something for everyone. During the Dubai Shopping Festival, you can watch the fireworks lighting up the skyline against the rugged coastline or the very popular drone light shows while enjoying a delicious dinner.
Day 2: For the cultural explorer
You can soak up a unique and historical atmosphere in the Al Fahidi district, the Sheikh Saeed Al Maktoum house, the Al Kabeer souk, the spice and gold souks, and end your day with an incredible culinary experience. in old Dubai. Try the best falafels (Sultan Dubai Falafel), ka'ak bread (Falafel Alzaeem, Deira), chicken tikka (Sind Punjab, Karama) and savor Dubai street food. A brilliant mix of Iranian, Lebanese, Arabic and Indian cuisine will make you want more. Visit the classic markets of Dubai Creek, shop for textiles and pure gold on either side of the cove.
Day 3: For families with children
Family entertainment venues such as the immersive digital art center РInfinity des Lumi̬res, at the Dubai Mall, the experiential game museum РOli Oli, the recently opened View at the Palm and the virtual reality experience that is Dreamscape, the unique perspective 250m into the sky of Ain Dubai and Legoland Dubai, there are fun places for you and your children.
Day 4: For romantic couples
Dubai is the perfect place for a romantic getaway. Officially the highest lounge in the world, The Lounge at Burj Khalifa, located 585 meters above sea level, offers breathtaking views of the city from its outdoor terrace. The Dubai Fountain is world famous and can make any couple dance to tunes such as Kiss Goodbye by Han Yimiao, I Will Always Love You by Whitney Houston, Time to Say Goodbye by Sarah Brightman and others. If your loved one is craving some musicals, the Dubai Opera hosts a plethora of musicals, including Broadway shows throughout the year. Some of the upcoming shows include Chicago, Snow White and the Seven Dwarfs, and Tosca from the Russian State Opera. And if you want to get away from the hustle and bustle of the city, indulge yourself in the Arab luxury experience which is a hot air balloon trip, a camping trip to Hatta, or simply dine at great concept restaurants such as the Al Maha Resort, Dine in the Sky, or the Observatory.
Day 5: For adventure lovers
You can visit the various theme parks dotted around the city including Motiongate, Riverland, Mushrif Park, Aventura Park.
For water lovers, there is nothing more fascinating than Aquaventure Water Park, located in Atlantis, The Palm. Visit the world's largest water park and get your heart pumping with 105 record-breaking slides and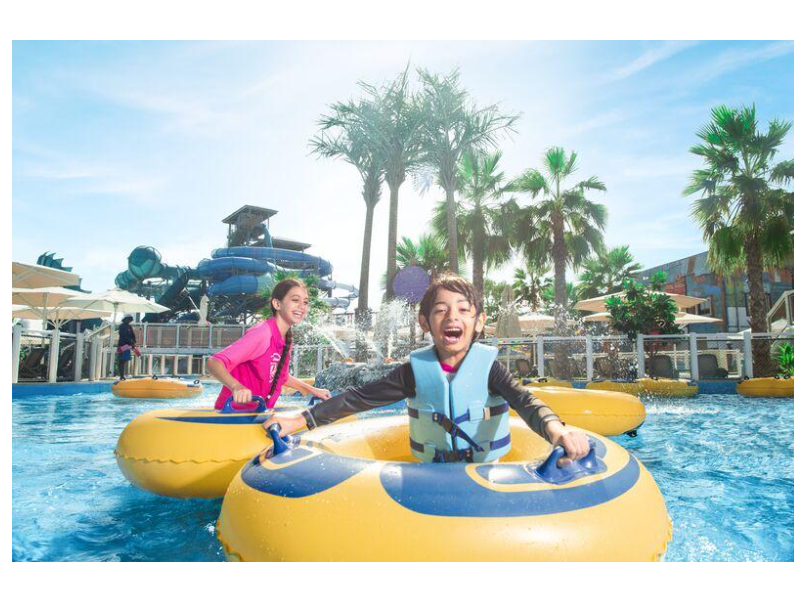 mind-blowing experiences like the Leap of Faith, Tower of Neptune under the lagoon, Poseidon's Revenge, Atlantean Flyer and the Lost Chambers Aquarium.
You can also play in the snow and ski in Ski Dubai at the Mall of Emirates or surf to glory at Dubai Wave House.
Day 6: For shopaholics
From traditional souks to state-of-the-art shopping malls, Dubai is the shopping destination for good reason. From exclusive high-end designers and brands to local artists, antiques and vintage pieces, Dubai is a true Eden for shopaholics.
During the Dubai Shopping Festivals, the city also hosts a nice mix of big star-studded concerts and local artists that you can browse between purchases. The Roaring Twenties-themed extravaganza at Dubai Opera with New Years music, shopping and food culminates with a dance party with DJ Chris Wright, DJ MK and the Disciples, Lebanese singer Najwa Karam and Syrian singer Nassif Zeytoun.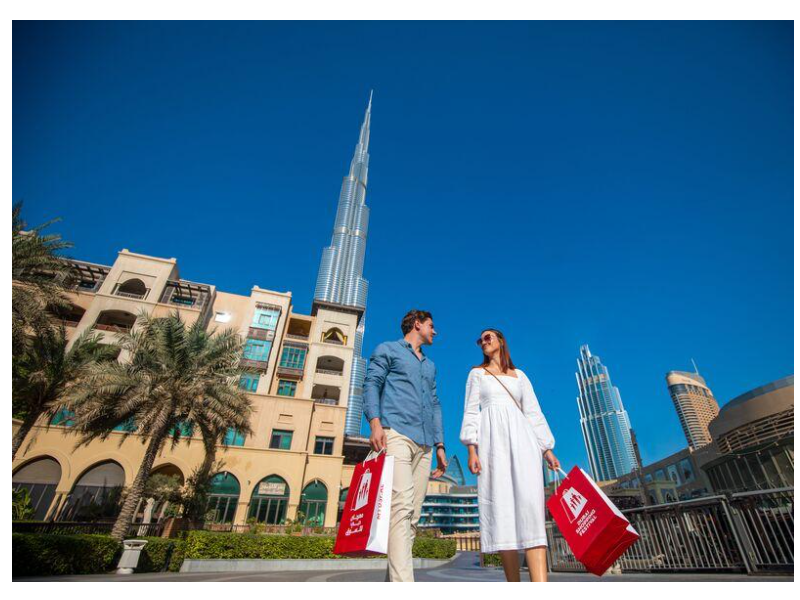 Day 7: For gourmets
From charming little cafes to upscale concept restaurants, Dubai offers an incredible range of global cuisines. From British fish and chips to Vietnamese pho, Japanese sashimi to American pie, Italian pasta with Emirati hares, Russian pelmeni to Pakistani nihari, Indian chicken tikka to Thai red curry, Dubai can satisfy all your cravings.
Ring in 2022 with your loved ones by choosing from all the festivities Dubai has to offer. Enjoy a front row view of Dubai's famous fireworks as the clock strikes 12 o'clock.
Fireworks schedule: 11.59pm at Al Seef, La Mer, The Beach in front of JBR, Bluewaters, Burj Khalifa, Burj Al Arab, Dubai Festival City Mall.
Fireworks schedule for DSF: from 8:30 p.m. on December 31 at Al Seef, La Mer, The Beach, in front of JBR and Bluewaters, Dubai Festival City Mall, Expo 2020 Dubai, Burj Khalifa, Global Village, Atlantis The Palm, Burj Al Arab, Emirates Golf Club, Dubai Frame, The Pointe, Park Hyatt Dubai, Jebel Ali Golf & Resort, Four Seasons Resort Dubai at Jumeirah Beach, Jumeirah Zabeel Saray Hotel, Bab Al Shams, Address Montgomerie, Le Royal Meridien Beach Resort & Spa, Sofitel The Palm Jumeirah, One & Only the Palm Jumeirah, Palazzo Versace, BVLGARI Resort & Residences, Town Square Dubai, Jumeirah Golf Estates, Nikki Beach Resort & Spa Dubai, Club Vista Mare, One & Only Royal Mirage and Palm Beach, The Palm – 11:59 p.m. January 1 to 12 Al Seef – from 8:30 p.m., January 13 to 22 at The Beach, opposite JBR and Bluewaters – at 9:30 p.m. (7:00 p.m. and 9:30 p.m. weekends), January 23 to 30 at La Pointe – 9:00 p.m. . Plan your trip to Dubai today with a comprehensive itinerary, perfect for your family to explore all of Dubai's top highlights.
Disclaimer: This article was produced on behalf of the Dubai Tourism team by Mediawire.