25hours Hotel One Central, Dubai has partnered with IRIS representatives for representation, sales and marketing in India.
"We are delighted that IRIS representatives are supporting the continued success of 25hours Hotel One Central – the first hotel of its type to open outside of Europe and the company's largest. The property has received significant publicity since opening in December 2021, defying the norm in Dubai and most recently recognized on the 2022 Conde Nast Traveler Global Hotlist.We look forward to working closely with the IRIS Reps team to develop great brand awareness for the property and the brand," said Aisling Jennings, Director of Sales.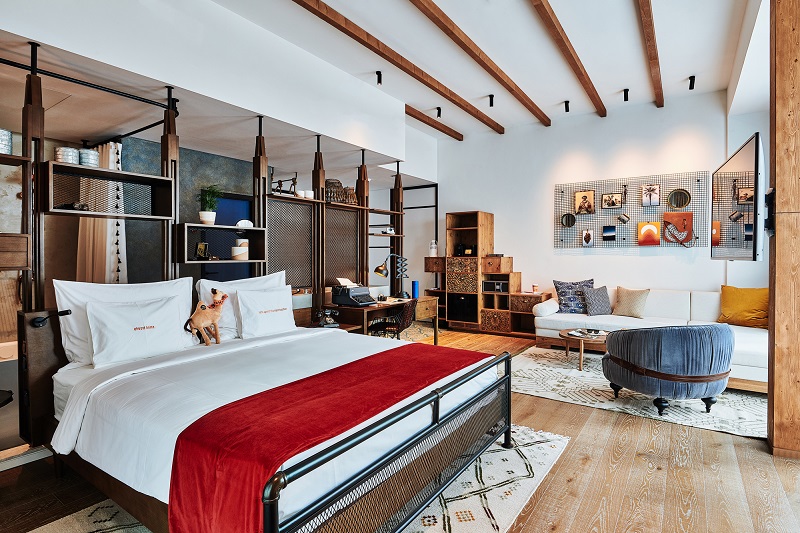 Overlooking the Museum of the Future and featuring 434 guest rooms and suites, 25hours Hotel One Central tells the region's history through its interiors, combining ancient Bedouin traditions with progressive, forward-thinking design and a wink in the future. Designed by Christoph Hoffman and acclaimed interior design firm Woods Baggot, storybook elements where the traditional meets the modern are intricately woven and displayed floor by floor, creating an entirely contemporary narrative, promising a truly unique experience. with more than 6000 works of art and objects everywhere.
Offering a unique vision of living spaces and coworking spaces: 25hours Hotel One Central offers a welcoming space fully equipped with a modern "open" pantry concept to encourage a community vibe, allowing local heroes to connect with locals. travellers. The awe-inspiring lobby features a storybook fountain that houses 5,000 books, while a podcast recording room and analog circus pay homage to the bands' love of practical devices – offered in true 25-hour style. In addition to the impressive rooftop pool, a total of five boutique restaurants and bars take guests on a culinary journey around the world, from northern India to the beer gardens of Bavaria: there's something for everyone. the likes at the hotel, including an outdoor cinema that opened in October. In addition to MINI car and Schindelhauer bike rentals, for relaxation, the hotel offers The Extra Hour Spa and Dubai's first mixed-use rooftop sauna.
The 25hours Hotel One Central is designed to be both sophisticated and fun, an oasis where business travelers and tourists will find all their needs anticipated, whether it's informal meetings, entertainment with colleagues or the celebration of achievements of the day. It also offers unrivaled fine dining and eclectic lifestyle experiences. We are delighted to continue this partnership as the Indian representative for 25hours Hotel One Central and are confident that the strength of the brand, which is synonymous with fun and unique travel experiences, will allow us to take a leading position", added Alefiya Singh, director. and founder of IRIS Reps.