Los Angeles has continued to push the boundaries of creativity throughout the pandemic, providing new experiences for travelers. Seema Kadam, Regional Director, India, Los Angeles Tourism and Convention Board, shared some updates on ongoing initiatives in India and new tourism offerings in the City of Angels.
– Prashant Nayak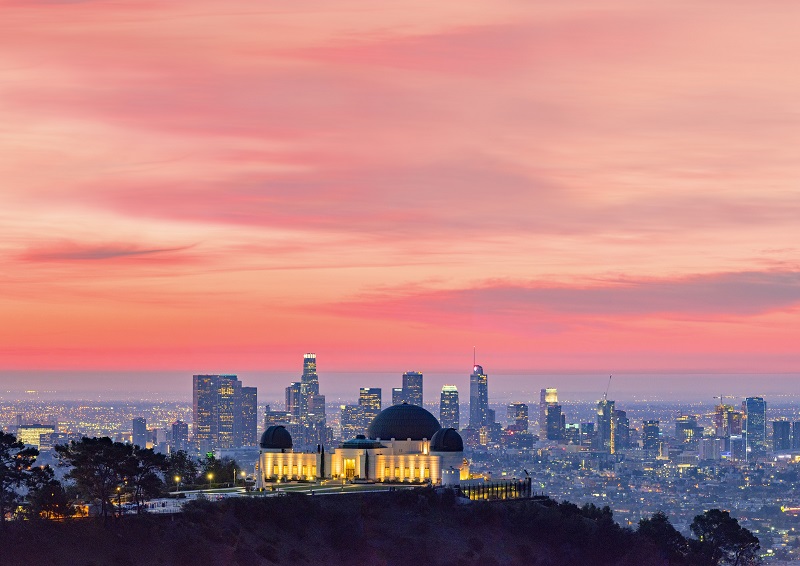 Los Angeles remains fully committed to the Indian market. Los Angeles Tourism is the only US destination marketing organization with full-time overseas staff, including a Mumbai-based team member. To better help Indian business partners understand the destination, Los Angeles Tourism is currently offering an updated version of the LA Insider training program available at insider.discoverlosangeles.com. This B2B platform shines a light on Los Angeles through three chapters and educates the travel industry on selling and promoting LA
"We also have a dedicated B2B Facebook page to keep travel professionals up to date on what's new in the destination, because Los Angeles is an ever-evolving creative city! Additionally, we will continue to work with partners like Brand USA, participate in niche travel shows, and collaborate with India's travel industry to ensure itineraries are structured and personalized to meet tastes and demands from Indian travelers in the coming months," says Seema.
Amid the long visa wait problem, relevant US government authorities are taking active steps to reduce wait times and backlogs. "The U.S. Embassy is resuming routine in-person tourist visa appointments in September 2022 and has expedited study and work visas. Demand is extremely high, so they are experiencing extended wait times, which we plan to streamline in the coming months. Additionally, effective June 12, 2022, visitors are not required to present proof of a negative COVID-19 test prior to boarding a flight to the United States if they are doubly vaccinated," informs Seema.
Highlighting the destination's new experiences for quite a while, Seema said, "We at Los Angeles Tourism are optimistic about the future of travel. A decade of unforgettable sporting events is underway with our state-of-the-art venues, including the SoFi Stadium, which was selected to host the FIFA World Cup in 2026. The arts and culture scene is back with new offerings, including The Academy Museum of Motion Pictures, which opened in September 2021, telling the stories of cinema through immersive and dynamic exhibits. Los Angeles also offers more accommodation options for travelers than ever before, with many new hotels opening, including the iconic Fairmont Century Plaza, as well as a string of boutique properties in downtown Los Angeles. Angeles and Hollywood, including the Thompson Hollywood and downtown LA Proper.
After the lifting of travel restrictions and the resumption of flights, Los Angeles Tourism believes that India is well positioned to retain its pre-pandemic position as one of the fastest growing international markets to Los Angeles. Angeles in the coming months. "Los Angeles travel demand is supported by excellent air connectivity, high-tech infrastructure and immersive experiences for the evolved Indian traveler. As part of our growth and marketing efforts in India, we are now looking to reach source markets beyond the key metros of Mumbai, Delhi and Bangalore and raise awareness of the destination through road shows and other initiatives." , shares Seema.
After the pandemic, people have become more aware of discovering niche destinations and experiences. Indians who have not been able to travel for the past two years want to use their savings and use their valid US visa. Seema says, "Travellers make the long-haul trip to Los Angeles to visit family, friends and loved ones and explore the destination beyond the usual sights. Los Angeles offers plenty of unique ways to experience the city on any budget, with plenty of inexpensive and even free options for immersing yourself in the City of Angels. Several LA museums offer free admission, including the Getty Center, MOCA, and California Science Center, and some of LA's best food can be discovered at hidden gems and affordable food trucks. You can't put a price on the city's incredible weather either, with free experiences such as hikes in Griffith Park or beaches in Venice and Malibu the perfect way to enjoy sunny Los Angeles days.
According to Seema, with a growing economy, a young population and a strong middle class, India could become one of the most lucrative outbound tourism markets in the world. It is also a great opportunity for destination marketers who can reach India's young population consisting of Gen Z and Millennials who tend to travel overseas. So, the growth rate they are experiencing in India for outbound travel is huge. The world is delighted to welcome Indian travellers.