This festive season, here's a great reason to head to Nashik. Explore the city for its culinary delights and unparalleled luxury like the Radisson Blu Hotel & Spa Nashik is trending for the best regional dishes and critically acclaimed restaurants.
Unveiling robust restaurants with a fabulous glitterati event in July 2022, this impressive luxury property has impeccable dining experiences to extend. Carefully crafted menus food pop-ups, the three distinctive dining spaces – The Smoked Vine, the hotel's multi-cuisine and interactive themed restaurant; The Tuscan Room – the casual dining space with fine Italian wines and Le Bistro, the Indo-Parisian themed cafe, have attracted a flood of guests who regularly indulge in the restaurant's themed dishes and also explore the iconic destination of Nashik
THE BEST CULINARY MASTERPIECES ARE CREATED HERE
The Smoked Vine offers an elaborate buffet and is known for being the longest Sunday brunch in town. Featuring a melting pot of cuisines from around the world world from Asian woks to Robatayaki grills, Beech Oven pizzas and an exotic dessert bar, live interactive kitchen, and lush greenery visible from floor-to-ceiling windows create a sense of vibrancy in the wholesome ambience.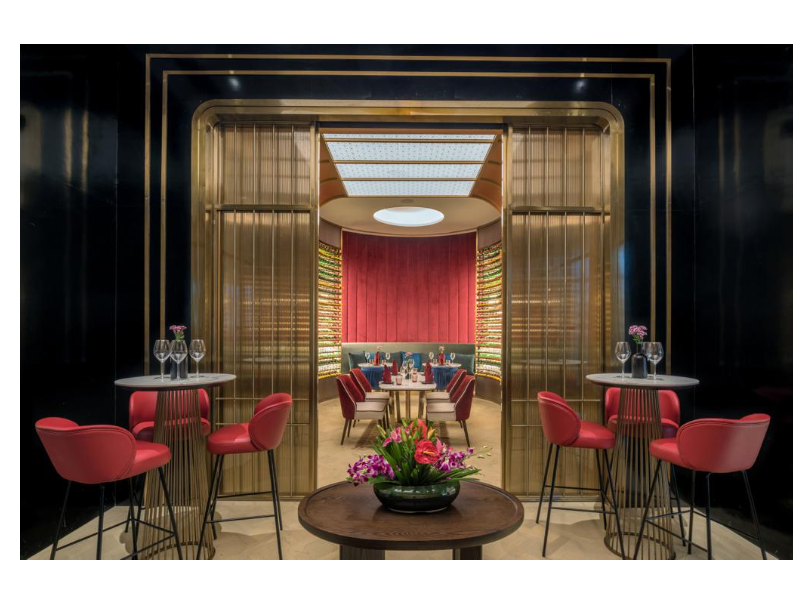 The Tuscan room, inspired by centuries-old Italian culinary traditions Culture is an experiential Italian canteen offering modern Italian specialties prepared with the best products of Italian origin. The sumptuous décor and tastefully decorated restaurant include cellars stocked with wines from the Tuscan region such as Antinori, Masseto and Tenuta San Guido.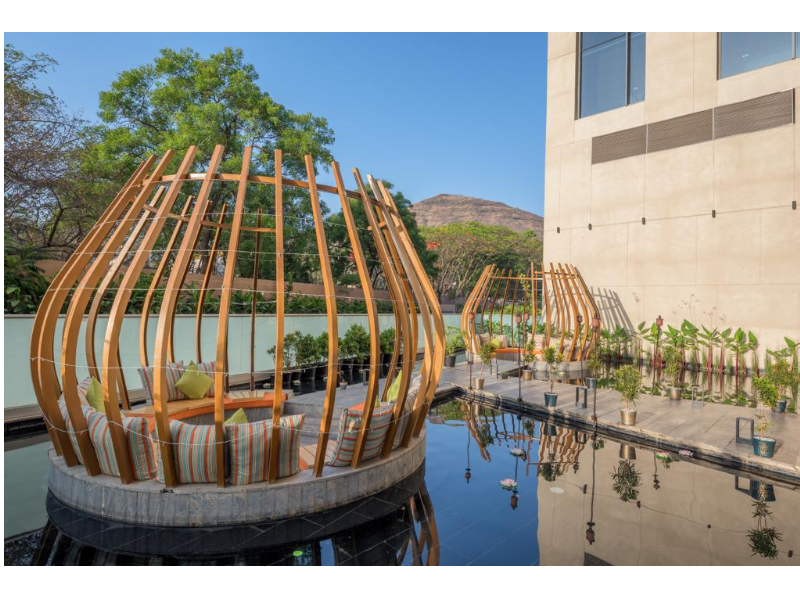 The Parisian café, Le Bistro is a pastry shop and delicatessen with freshly brewed teas, coffee and fusion flavors. The Pandhra Rassa Momos, several vegan selections, fresh cakes and pastries make it a casual option to unwind with a view of the beautiful Pandav Leni hills. Pictured is the Alfresco area of ​​the Bistro, a perfect setting for conversations over a cup of coffee and intimate events.
TOAST TO THE GREAT TIMES TO COME:
Commenting on the launch, Gopinath Gopalan, General Manager of Radisson Blu Hotel & Spa Nashik, said, "Nashik is known as the wine capital of India and is also a leading tourist center known for its spiritual and picturesque spaces. Radisson Blu Hotel & Spa Nashik promises to present a unique dining experience in its luxury landscape. Our team of chefs have created experimental menus and offerings with an emphasis on organic ingredients. »
REDEFINING LUXURY IN MAHARASHTRA, INDIA:
Offering luxury, comfort and a perfectly curated blend of experiences for tourists and weekend vacationers, the Radisson Blu Hotel and Spa, Nashik, Radisson Blu's flagship luxury hotel in India.
RELAX AND REJUVENATE. SIMPLY BOOK YOUR STAY:
Soothe your senses and rejuvenate in the idyllic setting of this luxurious getaway amid the untouched landscapes of lush landscapes. Focused on bespoke luxury paired with local heritage while offering breathtaking views of the mighty mountains all around. This quaint yet luxurious retreat features 153 keys including 18 elegant suites.
Call the Radisson Blu Hotel and Spa, Nashik on 0253 6644500 to book your festive getaway.
Disclaimer: This article was produced on behalf of Radisson Blu Hotel & Spa, Nashik by the Mediawire team.