As the world entered shutdown mode, it saw a surge in the digital nomad community as professionals welcomed working from home. Keeping pace, hospitality takes the leap to personalize the work.
Earlier this month, as Uttarakhand opened its borders, Shaili and her boyfriend headed to the Himalayan lodge at Chestnut Grove to spend a month there. "More than 90 days of confinement in this urban jungle was a bit too much. Work pressure had increased, no cleaners and without much help I was going to break down. So we finally got the Covid test and headed for the hills," she adds. Unlock 1.0 also opened up options for hospitality businesses to go the labor route. This way workers do their normal work online while on vacation.


Shailza Sood Dasgupta, co-founder, Homestays of India says: "Homestay is a new concept that will revolutionize the way we work. In these homestays, you can experience the comforts of home, enjoy the facilities of an office, and work close to nature without any distractions. It's refreshing to be free from home and it will be a rewarding, convenient, affordable and practical substitute for "working from home". We started getting a lot of long-term inquiries about the job, so we worked on the concept. We launched it at the beginning of June".
These days of lockdown haven't been easy for any of us, but as hospitality businesses open up, it surely gives us options to work remotely with the ease of convenience, flexibility and even you give a chance to see the world without having to jump on a lucrative career.
As Saffronstays puts "Wi-Fi, Empty Beaches and Hygge" all one needs; Devendra Parulekar, Founder of SaffronStays, says: "If you can work from home, obviously you can also work from a holiday home in Khandala, Alibaug, Ooty or Goa. People can choose to stay in a vacation home for a month or more and work from there." The brand spells out its rules very clearly stating specifications such as these packages are for a minimum of 1 month in a home and guests cannot leave the property for the first 14 days of their stay among the few.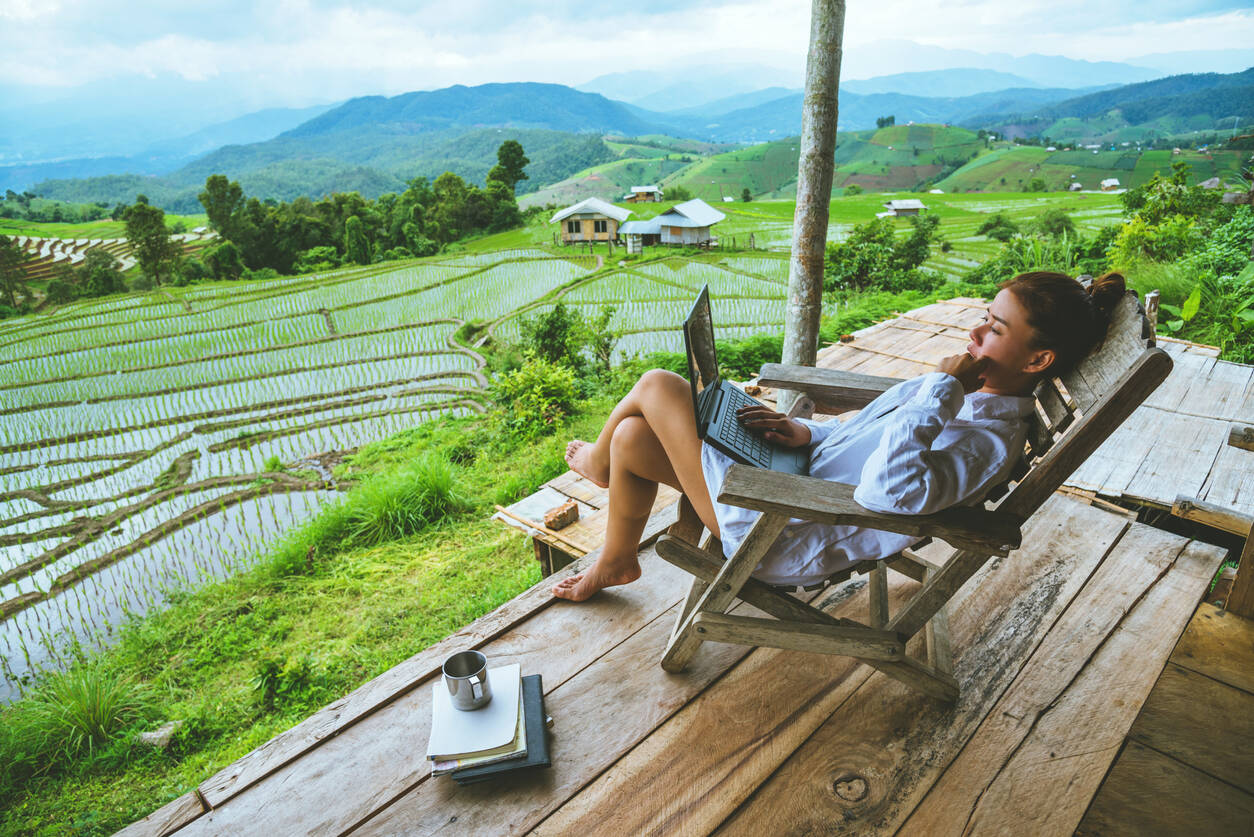 The best thing about jobs is that they can be done literally anywhere; all you need is a decent internet connection. The best side effect of being a digital nomad is that it gives you the free space to work from morning until late afternoon and relax or explore your surroundings in the evenings and on weekends.
Rakhee Lalwani, VP, PR & Corp Comm IHCL opines that "the pandemic has surely reshaped people's lives by redefining the concept of remote work. We also understand that it can get quite stressful at times, which is why several IHCL hotels like Taj Holiday Village in Goa, or our individual Ama bungalows in Coorg, Chikmagalur, Alleppey are customized to provide you with that perfect environment to work and enjoy. pause. We are seeing this growing trend where customers are signing up to work remotely. All the brand needs is seamless WIFI, safe and hygienic spaces, culinary options combined with our signature warm and Tajness."
While the work-holiday ratio is flexible, the price range is also very flexible depending on the type of property you choose to book. It usually starts from Rs 20,000 for a month and goes up to ₹112,000 for a month. All it takes is an uninterrupted Wi-Fi connection, that's the main criterion as today's workforce ups their internet game.
Mr. Dharamveer Singh Chouhan, Co-Founder and CEO of Zostel shares his thoughts: "We have launched #movein with Zostel, an exciting series of budget vacation packages that give domestic travelers the chance to reconnect with Mother Nature. A dormitory package of 15 days and 30 days starts at Rs. 4000 & 7000 resp while the private room of 15 days and 30 days starts at Rs. 10,000 and 18,000, it is almost theft".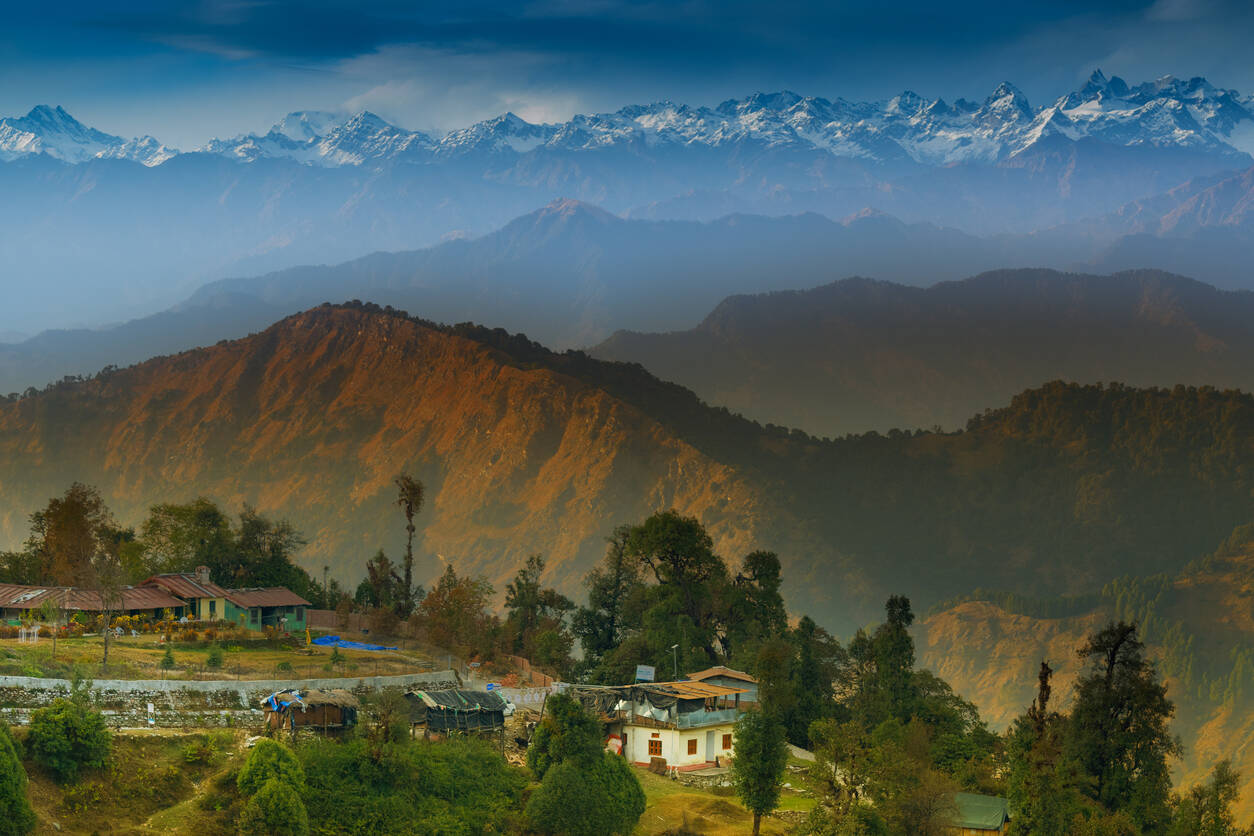 Whether enjoying the scenic surroundings or relaxing and soaking up the beauty of the place, work is also a step to increase income in the tourism sector.
"The whole concept of 'work' works as an incentive for us. Working while staying away from home surely offers convenience, flexibility, and the ability to see the world without having to give up on your career. At Anandvan Resort
, you have the chance to escape the noise and chaos of the city and sink into creativity and spirituality. The acres of green space, cozy kitchens and warm hospitality will give you the chance to work on your bestselling novel or pull off that pitch meeting," shares Mr. Puneet Anand, CEO, Anandvan Resort, Bhandardara. But offbeat golf resorts, like Karma Lakelands, introduce nature-inspired workspaces set amid 300 acres of tree-dominated grounds with jaw-dropping nature views, fresh air and chirping birds, ideal for professionals who want to think outside the box. Their USP is Premium Tents that offer all modern conveniences and security, where you can enjoy, relax, work and walk with hassle-free social distancing.
With survival and renewal as a mantra for the travel industry, work is almost like a cool breeze to escape the mundane life with work-life balance. Isn't this the perfect time to run away to your favorite hideout?
Author: Mrs Ayandrali Dutta

Ayandrali Dutta, a journalist with over 10 years of experience and a psychology degree holder, has worked with some of the best publishing houses such as Times of India, Dainik Bhaskar, India Today, Exchange4media to name a few -some and contributed to many others. She describes herself as a wanderer by passion, a wordsmith by profession and a home chef by choice.
She believes in capturing moments and freezing them through her stories.